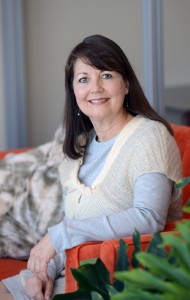 Orlene Martens, BSc(SPA), MSLP(C)
Orlene is a qualified Speech-Language Pathologist registered with the
regulatory body Saskatchewan Association of Speech-Language Pathologists and
Audiologists. After receiving a Bachelor of Science in Speech Pathology and
Audiology as well as a Master's degree in Speech-Language Pathology (SLP)
from the University of Alberta, Faculty of Rehabilitation Medicine, Orlene
has worked in her home province of Saskatchewan for over 25 years. She has
provided SLP services to all ages of clients in health care, education, and
private practice.
Orlene was born and raised near Yorkton and her family moved to
Lloydminster where she attended high school. She enjoys volunteering with
SWITCH in Saskatoon and with the Alzheimer's Association of Saskatchewan.
She is happy to join NOMAD and OVERC to provide quality care to clients of
any age seeking language, speech, hearing screening, feeding, and
augmentative communication services. For more information about her speech
therapy services please check out her website at omspeechtherapy.com.